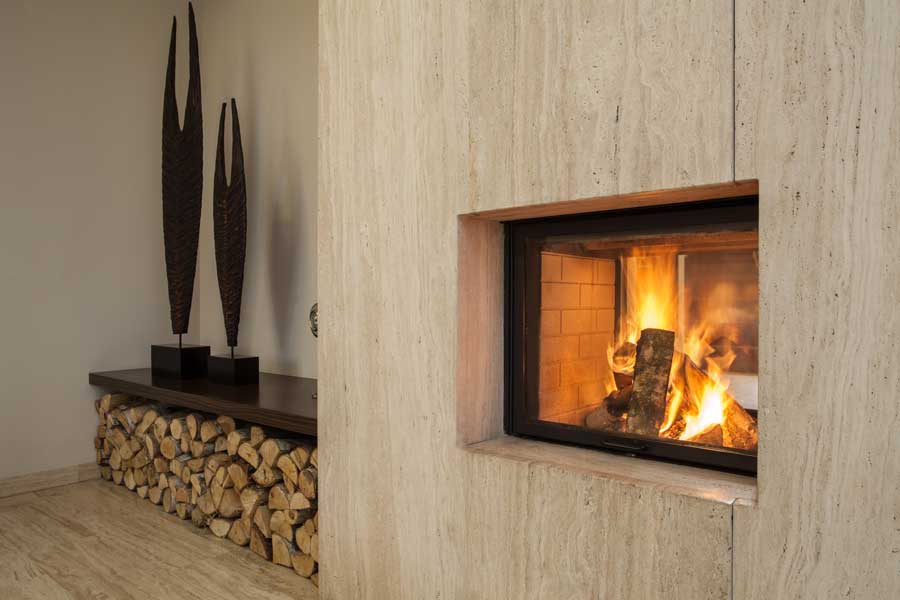 Travertine is beautiful and enduring. In fact, many travertine built structures from centuries ago are still standing to this day. It is an excellent stone for uses indoors and out. It makes sense then that many home builders and homeowners are taking advantage of this hardy stone. If you are looking for some inspiration on just where you should use travertine on your property, you have come to the right place!
Walkways
Using travertine to create beautiful and functional walkways is a popular option. Whether just from the driveway to the front door or for a more meandering pathway leading through your garden, travertine pavers are perfect for the job. They are quite easy to install on your own as a bonus.
Pool Decks
If you happen to have a pool in your backyard, using travertine to create the surrounding deck is a smart choice. For one thing, travertine is naturally slip resistant. A big plus when dealing with wet zones. And on those peak hot summer days, travertine will stay cool, making it pleasant to walk on with bare feet.
Fireplaces
If you want to upgrade your fireplace, travertine is an elegant way to do so. Whether using it for your surround, mantel, or both, travertine can help to create a stunning focal point piece.
Showers
Using natural travertine stone tiles in your shower stall is a sure way to bring a rustic, spa-like ambiance to the space. And because this stone does not show water stains or soap residue easily, it will remain beautiful even if you are not able to clean it every day.
Floors
Travertine makes a great flooring choice regardless of your personal style. It comes in many shades and finishes, so it can blend in with any style theme. And because it is such a hardy stone, it can easily bear the brunt of heavy foot traffic. If you want to use travertine in an even more impressive way, take a note from elegant hotel lobbies. Many fine establishments use travertine for their walls to create sophisticated looks.
Clearly, there are many, many ways to put travertine to use around your home. Whether inside or out, this stone will go the distance with you, remaining beautiful for decades.
If you have noticed that your travertine elements are showing signs of damage or wear, however, be sure to give us at Stone Restoration Works a call. Our master technicians have ​ received training at the feet of the best in Italy. Armed with that priceless knowledge, we have tailored our services to care for the specific challenges that natural stones face here in Colorado, including Travertine. We can help repair and restore all your natural stone materials.
By Stone Restoration Works 1-4-2021