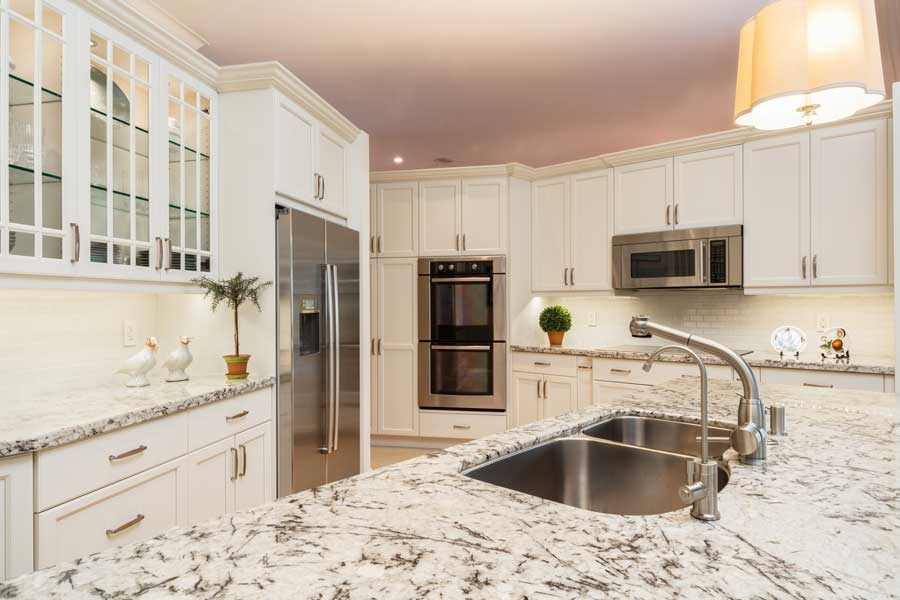 Our expertly trained technicians will repair, clean, and polish your natural stone counters so that they look as good as the day they were installed. Once you have been reminded of how good your countertops can be, you'll surely want to do whatever you can to keep them that way. We understand. That is why your friends at Stone Restoration Works want to help you care for your stone by sharing a few quick countertop care tips.
Clean Spills ASAP
Accidents are bound to happen and that is ok! The main thing is to clean up any spills that do occur quickly. If you allow messes to sit on your countertops, residue will begin to build up and diminish the shine of your finish. Urgency when cleaning up spills is even more imperative when dealing with acidic food and drink. Things like wine, tomatoes, and lemons are all common kitchen items that are very acidic. Acidic items will erode, and cause etch marks on your countertops, so quickly cleaning up these substances should be a priority.
Use Gentle Cleansers
Most people keep a variety of cleaning products with different purposes for all the areas of their homes. Your natural stone countertops should be areas that have their own specific cleanser as well. Many powerful cleaning products contain ingredients that are not compatible with stones and their finishes. That's why we recommend using a neutral stone cleaner to keep your countertops looking great. Specifically, we recommend EasyOxy for regular cleanings.
Use Gentle Cloths
Also, on the topic of cleaning, using the right tools will ensure the longevity of your countertops. For example, steel scrubbing pads are great for cleaning tough surfaces, but they should never be used on your stone counters as they will leave unsightly scratch marks. What's best is to utilize microfiber cloths to clean your countertops. They are gentle yet effective and are great at buffing out any streaks left behind by your cleanser.
By Stone Restoration Works 10-8-2021