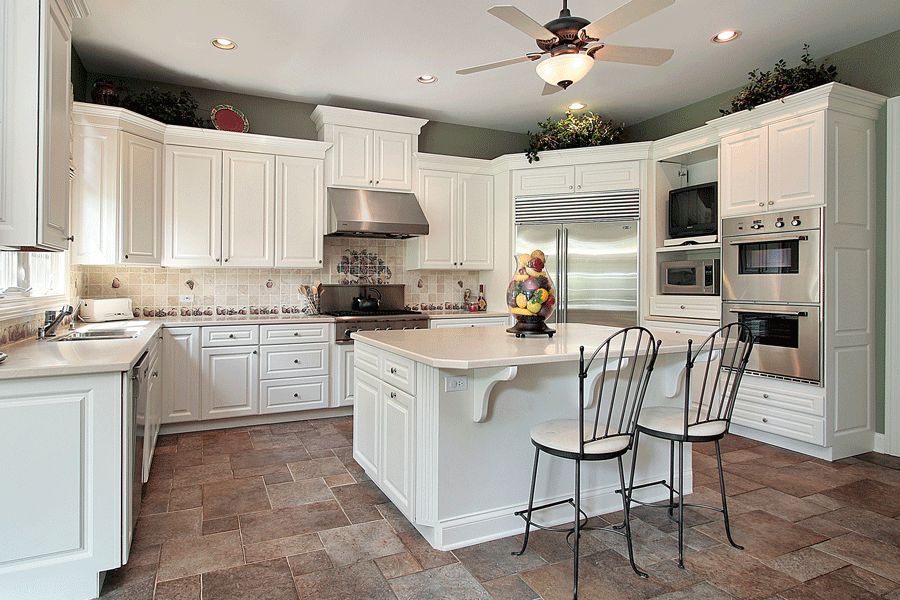 At Stone Restoration Works, we specialize in caring for natural stone and their tile counterparts, but we take care of other tile types as well. Because we know a thing or two about different types of tile, we thought we'd like to share them with you. Today we are going to take a quick peek at natural stone tile and ceramic tile and how they differ. Knowing their differences can help you make a better decision about which to use for your next tiling project.
Natural Stone Tile
It can be difficult to generalize about natural stone tiles because each type of stone is different. For the most part, though, natural stone tiles are a durable option. But softer stones like marble can sustain scratches and scars quite easily.
Natural stone is often chosen for those that prioritize natural aesthetics. Slate tiles in a shower installation, for example, really help you feel like you are in an earthy space. Natural stone tiles can also help you out if you are going for an old-world style in your home.
And while natural stone tiles might be a bit more expensive in the beginning, they have been shown to add to property values.
Some of the most common types of natural stone tiles include:
- Limestone
- Marble
- Travertine
- Slate
- Sandstone
- Granite
- Quartzite
Ceramic Tile
Ceramic tiles are fundamentally made from natural materials. They are made from clay found in the earth and then processed and finished in different ways depending on the type of ceramic tile.
They are generally heat resistant, slip resistant, durable and budget friendly. They tend to be easy to clean and styles are far more varied than natural stone.
Some of the most common ceramic tile types include:
- Glazed Ceramic
- Unglazed Ceramic
- Porcelain
- Terracotta​
At the end of the day, both tile types have been used for centuries because they are versatile and beautiful. Either type will add style and usability to a space. Whether your home has one or a mixture of both of these tile types, our team at Stone Restoration Works can help maintain them and keep them in good condition. Let us be a part of your maintenance routine!
By Stone Restoration Works 11-3-2022